Sometimes it's not practical for every diver to own every piece of dive equipment he or she might possibly need. There may, for example,
be an item you need solely for a once-a-year — or once-in-a-lifetime — dive. Or, you could be a new diver who is still in the process of evaluating potential equipment purchases.
Whatever your equipment rental needs, DSOM's comprehensive rental department can help. We stock a wide selection of up-to-date, meticulously maintained rental equipment in a variety of styles and sizes.
If your circumstances dictate that renting may be a more preferable alternative to buying, please contact us. We will be happy to let you know what we have available and how it can best meet your rental needs.
Rental Rates
All Current or Previous Students of DSOM Always pay the Student Weekend Rate of $95 for BCD, Wetsuit, Regulator, Tank and Weights
Non-Student Rate is $125 for a weekend or 48 hours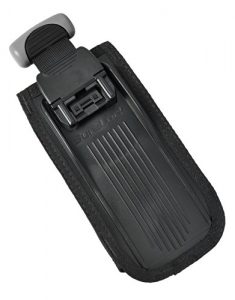 BCD – Jacket / weight integrated 
Daily: $22.00 Weekly: $80.00
Regulator, Octopus & Gauges
 Daily: $22.00 Weekly: $80.00
Tank (Air)
 Daily: $10.00 Weekly: $30.00
WetSuit 7mm 
Daily: $25.00 Weekly: $90.00
Weight Belt 
Daily: $3.00 Weekly: $15.00
Weight per lb. 
 Daily: $1.50 Weekly: $7.50
Lights (batteries included) 
Daily: $7.00 Weekly: $35.00
Compass (wrist mount only)
 Daily: $6.00 Weekly: $30.00
Dive Computer (wrist mount) 
Daily: $18.00 Weekly: $72.00
*All Dive Computers are Nitrox ready
What Do You Need to Rent From Us?
A security deposit in the form of an open, signed credit card imprint or a cash deposit equal to the value of the equipment rented. It remains open until the item comes back.
A valid driver's license with a current address.
Prepayment is required if you wish to reserve a specific rental item.
Rentals rates are for a 24-hour period (or any fraction thereof).
Rental of life-support equipment requires scuba certification. Bring your card.